Grizzlies Press to Win Over Tigers
---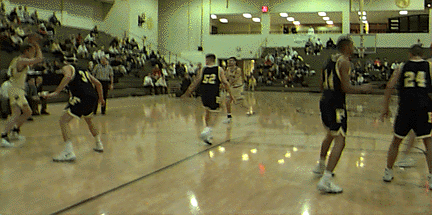 GREENCASTLE, IND. - Franklin College threw a full-court press at DePauw all night, and the Tigers never could quite get over the hump to beat the visitors.
The Tigers had a chance at the end. With 10 seconds to go and DePauw on the south end of a 58-55 count, Jason Kreag (Sr. Granger, Ind./Penn) had his three-point attempt rim out. Then the Grizzlies hit two free throws and Ryan Hooker (Sr., Rensselaer, Ind./Rensselaer Central) a meaningless three to make the final count 60-58.
While the stat sheet showed that despite the Franklin press, DePauw had fewer turnovers than the Grizzlies (13-15), the Tigers had to expend a lot of energy just to get the ball to the offensive end. In the final analysis, though, two season-long bugaboos did DPU in: poor shooting, .407 from the floor, and not capitalizing at the free-throw line, shooting just 6-11 (.545).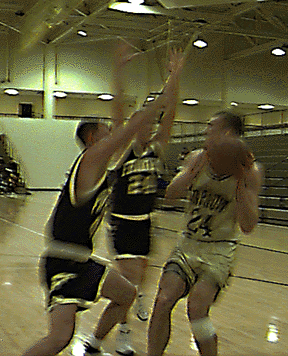 Hooker led the Tigers with 14 points. Brad Stevens (So., Zionsville, Ind./Zionsville) came off the bench for 13 and Craig Stewart (Jr., New Albany, Ind./Floyd Central) had 11.
Franklin, which came into the game with four conference losses by a total of 19 points, got a balanced effort against DePauw. Marc Steczyk had 14 points, Jarrod Brett 12, Bart Hunter 10 and Jason Sibley nine.
The loss saw DePauw fall to 10-8 overall and 3-3 in the conference. Franklin raised its record to 9-6 overall and 2-4 in the conference.
The Tigers next take the floor against the Rose-Hulman Engineers in Terre Haute on Feb. 5 at 7:30 p.m.